To update your club contact address and website, an officer of your club needs to:
Go to www.toastmasters.org and login to the site.
Click the "Welcome" message at the top of the screen to open your profile page.
Click the Club Central button, located below the photo. Click on the club of interest.
Click "Update my club meeting information" from the Club Business menu.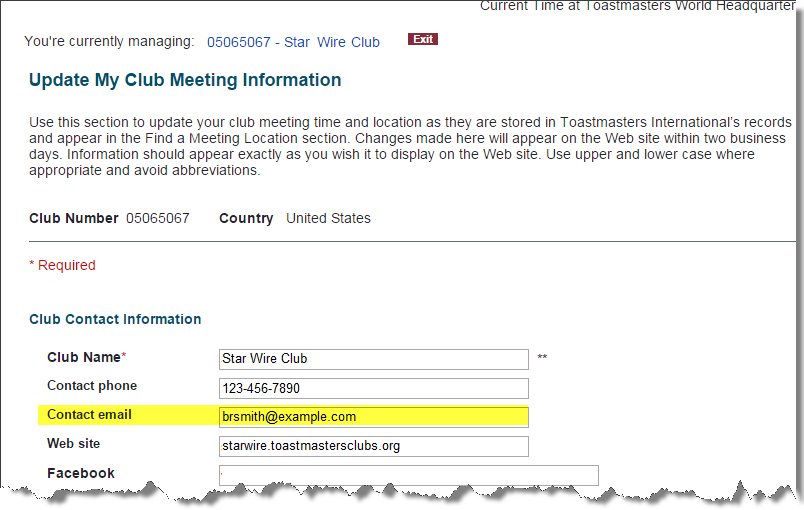 Change the Contact email to the new one and click Update.
There may be a delay before the Find a Club listing on the TI website is updated to show the new information.