There are two areas where you can download files, Public Downloads and Member Downloads. Anyone can access the former, while the latter contains files that can only be accessed while logged in.
If the file you want is inside a folder, click on the folder icon to open it.
Click on the link for the file that you want to download. Then, when the server has retrieved the file details, click on the Download button.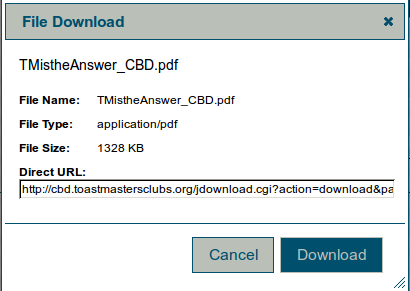 If the file is a pdf file, it will download. It won't open in your browser.
Members can't upload files, except for their own profile picture. If there's anything you want uploaded to your site, you'll need to talk to the site administrator.
In some clubs, a club officer may have been put in charge of file uploads. Talk to him/her, in that case.