Printing and emailing agendas
Printing the agenda
Click the printer icon on the agenda button bar.
This will open a new page showing the printed view and with the printer dialogue open.
What appears on the printed page depends partly on what has been set in the default agenda settings. If you think something is missing (or shouldn't be there), check with the site admin or designated club officer.
Adjusting page appearance
Your browser settings will have some effect on how the page appears when printed.
The following are worth checking:
paper size
paper orientation
margins
scaling
shrink to page width (ignores scaling)
browser headers and footers
print background colours
print background images
You can also choose to close the print dialogue and save the page as an HTML file. You can then open it in Word or other program for further editing.
Printing speech introductions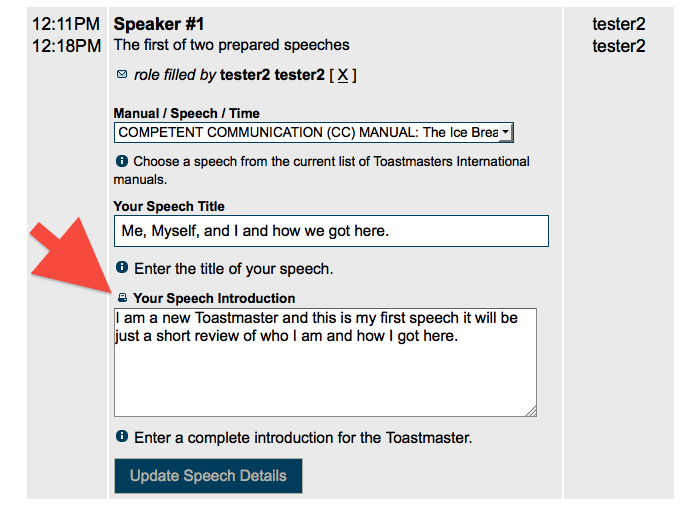 Look just above the speakers intro and you will see a little printer icon.
The only people who see the icon are the TM, VP ED. Pres/Chair, Admin
Emailing the agenda
Click on the email (envelope) link in the agenda button bar.

A subject which includes the agenda date will be proposed for the email, but it can be edited if you wish.
You can also include a personal message along with the agenda. Compose this in the edit window.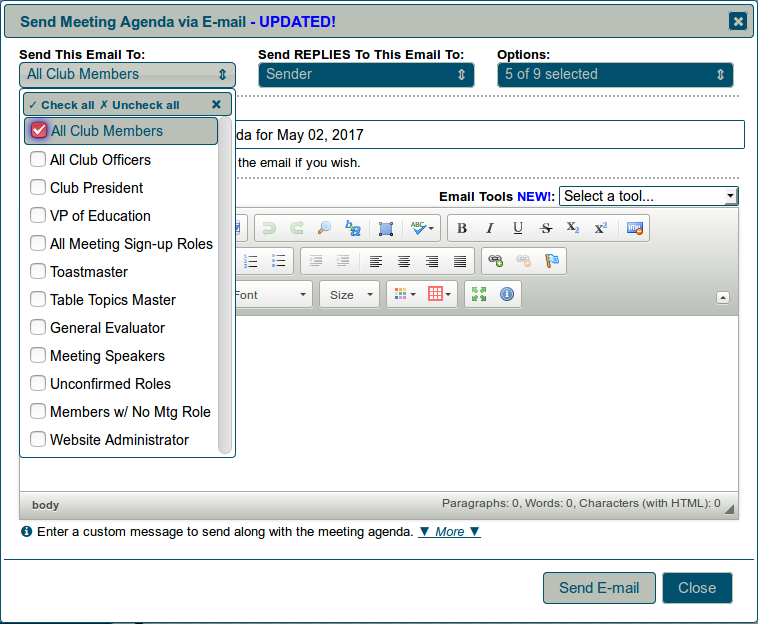 Choose recipients (first pull-down menu). The system remembers your choices but you can change them at any time.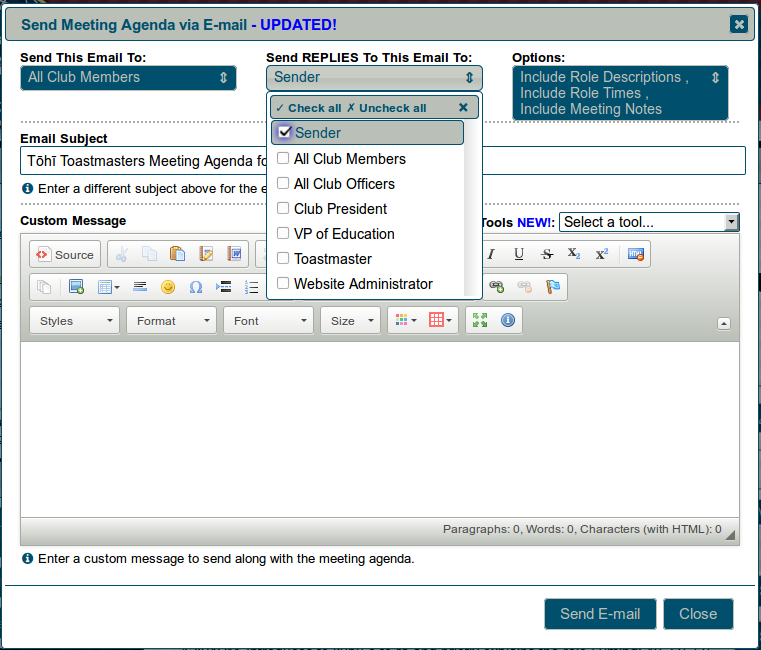 Choose who your replies go to. Before you use "All Club Members", check with your club that they are happy with this.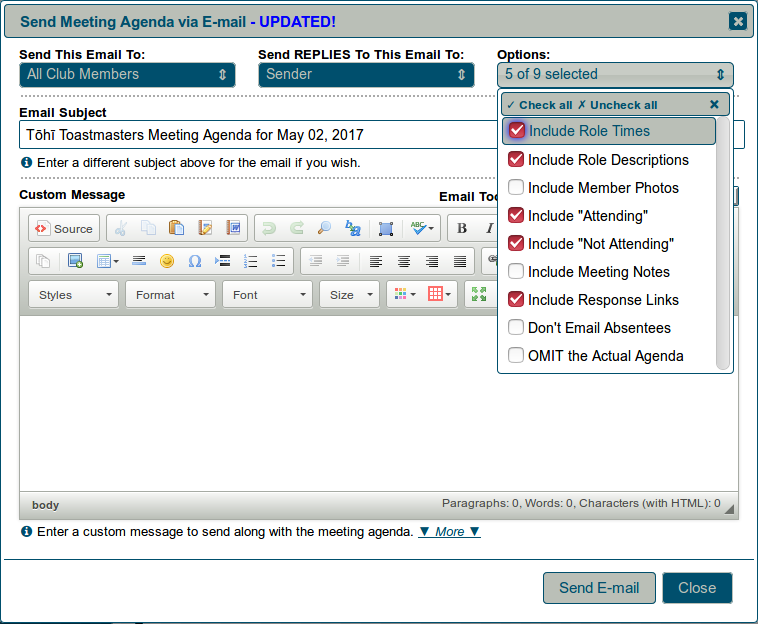 Select options. This determines what goes in the agenda email.
OMIT the actual agenda is useful for following up – you usually don't need to send the whole agenda again.
Selecting Include "Attending" and / or Include "Not Attending" prints a summary of those who have confirmed that they are (or are not) attending.

To learn what happens when you add Response Links to an agenda email, see http://support.toastmastersclubs.org/doc/item/responding-to-emailed-agendas
Email Tools
These allow you to use templates and signatures.
See separate Email Tools document.