Recovering content from Google cache
How to retrieve content from Google cache
(Also works with Bing cache)
If you've deleted a page, or overwritten its content, and don't have a backup, you may still be able to get the content back, especially if you've only just made the error.
When Google crawls the internet looking for content to index, it takes snapshots of pages which it stores on its servers. These show what the pages were like on the date of Google's visit.
To access this snapshot of your page, enter the page's name in the Google search box.
You can do this in any browser, not just Google Chrome.
Now look for the page's entry in the search results.
Just to the right of the name is a little green triangle (arrowed).
Click on that. A small box with the word "Cached" will appear. (You may see the word "Similar" as well. Ignore that.)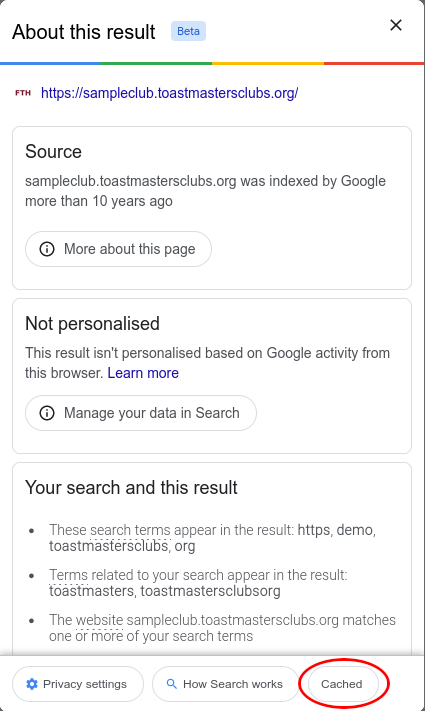 Click on the word "Cached" and you'll get a copy of your page. The header at the top gives the date when the page was cached. With luck, it has the content that you want to recover.
If it's there, you can copy it and add it back into your page.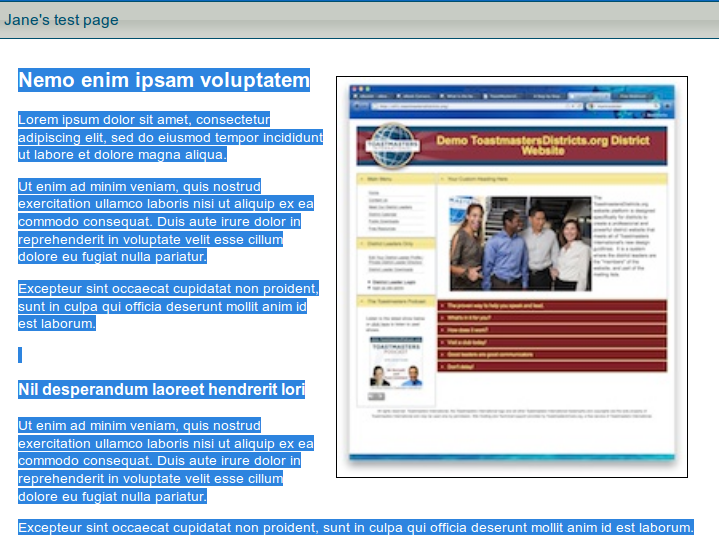 Select the text and copy.
Open the admin console of your site, choose the page you want to recover and paste the text in.
You may need to insert the images again, but these should still be on the server.
Save, and breathe a sigh of relief.
Remember that a backup is still the best way of making sure you don't lose your page content.