If your club has social media accounts, enter the club's social media page links in the relevant fields.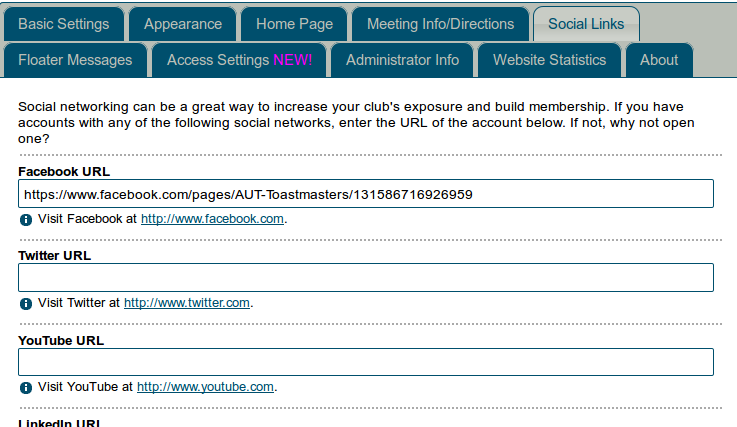 You can add other social networking sites in the larger field, if you have ones that aren't on the list above. Make sure that you have all the details of one site on one line only.
For example:
URL #1, icon URL #1
URL #2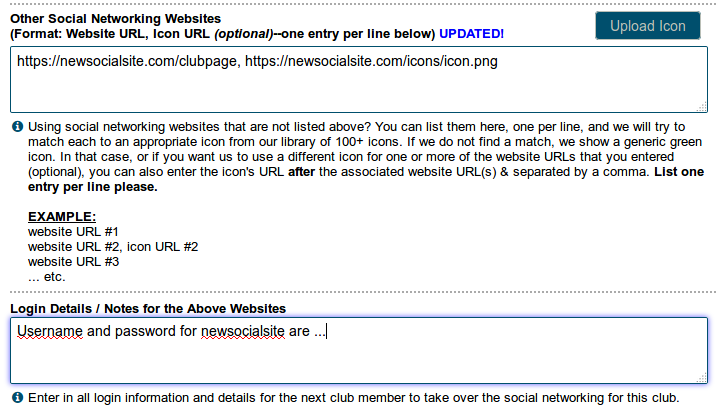 Login details/notes is for recording information that the next administrator will need.
When you save, the icons will show up in a section just below the Members Only menu. They link directly to your club's social media pages.